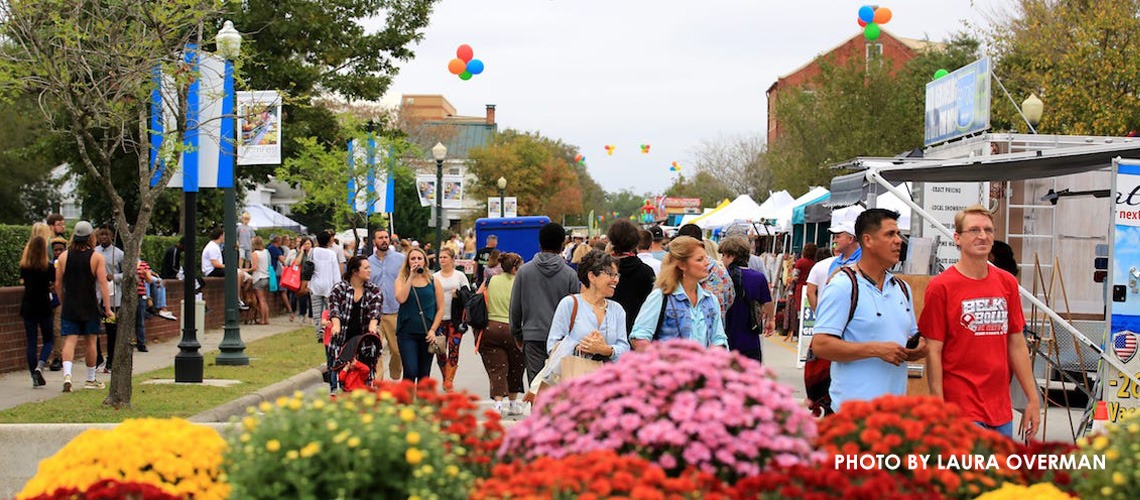 MumFest offers fun-filled entertainment for all ages, and interests. With two days of MumFestivities that include street performers, acrobats, amusement park rides, helicopter and model train displays, and cruising on the Neuse River, there is definitely something for everyone!
MumFest attracts festival goers from all across the southeast. We invite you to experience this award winning festival  in New Bern's beautiful historic downtown and waterfront. Choose from over 300 exhibitors. There's pottery, crafts, art and a wide variety of food that will satisfy anyone's appetite. You can spend a little or a lot! MumFest fits all budgets!
Also this year is the Miller Lite Beer Garden - a sports bar with live music all weekend long!!! There is no entry fee but you must be at least 21 years old to enjoy the beer and wine. Alcoholic beverages are restricted to the Beer Garden.