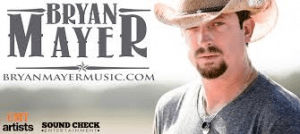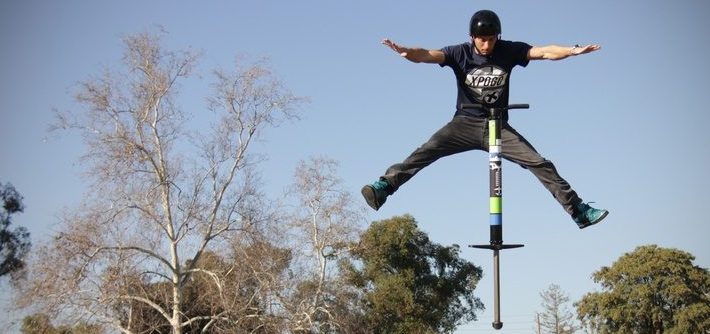 Your MumFest weekend includes buskers (street performers), free music, entertainment for children, crafts, and much more; entertainment that everyone will enjoy!!
Check out this year's exciting new entertainment and events!
the Xpogo Stunt Team, the world's best extreme pogo demo crew, featuring championship pro athletes flying over 10 feet in the air on extreme pogo sticks throwing down flips and incredible tricks. Collectively the team holds 13 current Guinness World Records
The Spin-Man, basketball handler extraordinaire, whose abilities rival the Harlem Globetrotters!!
EZ and KoZee International Clowns and their hilarious clown show!
professional human statue, the Silver Drummer Girl,
The Department of Public Works for the City of New Bern will have their Big Trucks and Machines Exhibit on Craven Street. They will also be giving away 1000 children's "hard hats",
NC Vietnam Helicopter Pilots Association Helicopter Exhibit:

OH-6  Scout
UH-1M Medi-Vac

Got to be NC Alley at the Galley Store Point features local producers of products and services from right here in North Carolina. Stop by to sample and buy their products. Be sure to support these local entrepreneurs, and remember when you want the best it's Got to Be NC!
Therapaws, the CarolinaEast Health System therapy dogs, will be at CarolinaEast Union Point Park to meet and greet festival-goers who would like to learn more about this important program offered through CarolinaEast Health System,
And when you are at the Park check out the US Army National Guard's combat-ready armored trucks:

High Mobility Multi-purpose Wheeled Vehicle (HMMWV)
Expanded Carrier HMMWV
Palletized Load System (PLS) supply truck with logistics system
HEMTT M984 tactical truck wrecker
Favorites from MumFest 2015 returning again in 2016 are:
the Yo-Yo Guy with a yo-yo so big he can walk on it! An international sensation, the Yo-Yo Guy holds four Guinness World Records
Alex Clark a world-traveled, circus-trained comedian who performs amazing juggling stunts.
the high-flying Purina Dare Devil Dog Team made up of rescues perform astonishing free-style disc routines set to music;
favorite magician, Gary Shelton, entertains children of all ages with magic and comedy.
kiddie rides that the entire family will enjoy!
Here are the musicians who will be joining MumFest 2016!
MumFest Musicians @ Bud Light Beer Garden
Jordan Davis AND Ty Carreker (guitarist for Sam Hunt) Saturday, November 12
Bryan Mayer, Sunday November 13
4EverAll has performed up and down the Crystal Coast for several years and their first CD was released spring of 2015.  It was recorded "Live" at Low Tide Studios in Wilmington, NC. 4EverAll performs covers from Simon & Garfunkel to the Beatles, The Dave Matthews Band, Zack Brown, The Allman Brothers and Alison Krauss. The duo also puts an unexpected "female" twist on songs traditionally performed by male artists like Led Zepplin, Bob Dylan, and Neil Young. Performing at the Bud Light Beer Garden. Saturday: 12:00pm-1:30pm.  
Caroline Dare is a 15-year old NC/Nashville, TN based singer/songwriter. She has been recognized by the Nashville Songwriters Association International (NSAI) as "One to Watch" for being a songwriter on the rise. She performs both acoustically and with her full band primarily in NC, SC, and Nashville. Performing at the Bud Light Beer Garden. Saturday: 2:30pm-4:00pm.
Ty Carreker's bought his first guitar in 2005 and within two months he decided music was what he wanted to do for the rest of his life and he started planning his life accordingly. He would practice 6 to 8 hours a day often driving his room mates crazy. One year to the day after picking up his first guitar, he played his first open mic in front of family and friends. Tyrone decided to move to Nashville in 2008 to pursue his musical dreams. When he arrived he had only written about 3 songs but quickly adapted to the life of a songwriter.
Ty is now the lead guitarist for Sam Hunt, recording and touring with Hunt's band. In a recent article at songwritingmedia.com (an online magazine) and NashvilleSongwriting.com, the writer states pound for pound Tyrone is one of the best songwriters he had caught live in Nashville with the soul of Keb Mo or Craig David, the guitar laced melodies of James Taylor, and the coolness of Jack Johnson.  Saturday: 5:00pm-6:00pm.
A Native of Shreveport, Louisiana, Jordan Davis was surrounded by music from a young age as both of his parents played instruments and he sang in his church choir. He learned to play guitar in his early teens before attending LSU where he graduated with a degree in resource conservation. Jordan's passion for music and songwriting eventually compelled him to move to Nashville in the summer of 2012. In 2015 he signed with ole for publishing followed by a record deal with Universal Music Group a year later. Jordan has been touring non-stop the past year and has opened for Chase Rice, Randy Rogers Band, The Cadillac Three, David Nail and more. He is currently in the studio working on his debut album. Saturday: 6:30pm-7:45pm.
Eastern North Carolina's very own Bryan Mayer is a singer/songwriter whose live acoustical performances are extremely popular on the North and South Carolina music scene. His range includes James Taylor, Eric Clapton, Dave Mathews as well as his own originals. His song "This is Me," was a Top 100 Country song that also broke into the Top 100 on the prestigious Music Row Charts based in Nashville. He has shared the stage with national acts ranging from southern rock legends like the Marshall Tucker Band and Blackfoot, to modern day chart toppers. Performing at the Bud Light Beer Garden. Sunday: 1:00pm-3:00pm.
Magnolia Still is a bluegrass / Americana 5-piece string band with original sounds and fresh interpretations. The sound is made up of guitar, banjo, fiddle, upright bass, washboard, and rich 3-part harmonies. The Raleigh-Durham based band includes Meg Hamilton (lead vocals and washboard), Sarah Dunsmore (vocals and guitar), Caroline Venters (vocals and banjo), Cora Beth (fiddle), and Phil (bass, guitar, mandolin, vocals). Performing at the Bud Light Beer Garden. Sunday: 3:30pm-5:30pm.
Bank of the Arts
ENCORE, is a Show Choir composed of students from Craven Community College. These singing ambassadors represent the college in performances throughout the county. Directed by Chauncey Stevenson, the choir is made up of music majors as well as students from various degree programs. Performing at Bank of the Arts. Saturday: 12:00pm.
Down East Dulcimers and Thursday Morn' merge for certain performances because together they afford a wider range of instruments and vocal sound. The instruments represented are: hammered and lap dulcimers, fiddle, dobro, cajon drum, pennywhistle, harmonica, banjammer, U Bass, and mandolin. Both groups have played at many venues in New Bern. Their playlists include: Old Time fiddle and dulcimer tunes, Civil War, Around the World, Bluegrass, George Washington, Shakespeare and Celtic. Performing at Bank of the Arts. Saturday: 1:45pm.
Strung Together is New Bern's own Oliver family musical group.  On a nice day, you'll find them practicing on their front porch on East Front Street. They play folk, old-time, Americana, spirituals, a bit of bluegrass and a dash of country–the common theme is they perform songs they love.  Playing music has made them closer as a family. Feel the music, feel the love. Performing at the Gazebo at CarolinaEast Union Point Park. Performing at Bank of the Arts – Saturday: 10:30 am and 3:00pm.
Get Your Talent On!
Craven County High School students are performing a vocal selection from their upcoming all-county production of Disney's High School Musical. The show opens November 11 at Craven Community College's Orringer Auditorium. Performing at the Gazebo at CarolinaEast Union Point Park. Saturday: 4:00pm.