Banner Purchase Deadline Is This Week! HURRY!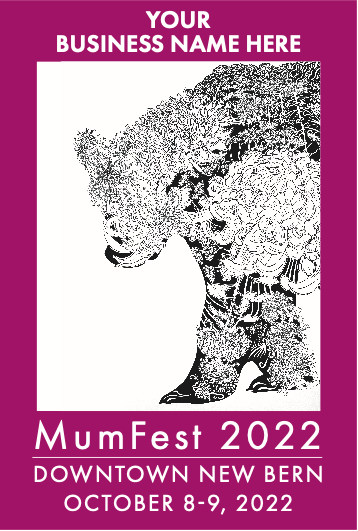 Buy Your MumFest 2022 BANNER  - $195
To mail your application with a check or request an invoice, download and print below.
To pay on-line, complete the banner application below. T-shirt orders are optional. Scroll to bottom of page to submit and pay.
Enter name as you want it to appear on banner including spacing and punctuation. NO LOGOS.
Both sides of the banner will be printed with the MumFest artwork and your business name. Banners will be displayed before, during and after MumFest/MumFeast! for a period of approximately 6 weeks.
Banner proceeds benefit The New Bern Area Chamber of Commerce and Swiss Bear, Inc., nonprofits serving the New Bern community.