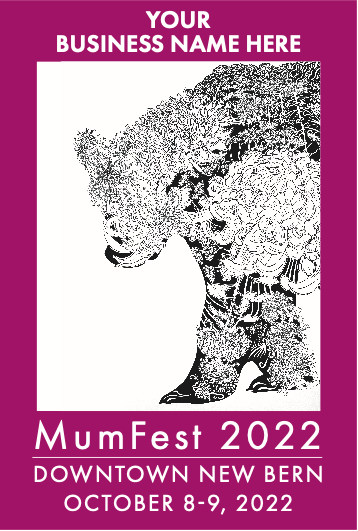 MumFest 2022 BANNER AGREEMENT
Both sides of the banner will be printed with the MumFest artwork and your business name. Banners will be displayed before, during and after MumFest/MumFeast! for a period of approximately 6 weeks.
Banner proceeds benefit The New Bern Area Chamber of Commerce and Swiss Bear, Inc., nonprofits serving the New Bern community.
Banner – $195
To print out a form and mail it in with a check or request an invoice, click the button below. To register and pay online, please complete the online form below.